The Online Boating and Maritime Exhibition

boat propeller
AE.010.xxxxx
Craftsman Marine propellers are machined with a tapered shaft hole (1:10) and a keyway. They are well balanced and finely machined at the edges, to prevent propeller singing. The propellers ...

... pitch propellers are used when the optimal propeller design is known or can be calculated. It is also assumed that the user does not require the same level of functionality that a controllable pitch propeller ...
See the other products
West Mekan

boat propeller
TURBO 1 SERIES
"Turbo's most popular propeller". Enhanced bow lift, excellent performance, and handling characteristics for medium-to-heavily loaded boats. Also excellent for use on high performance, high horsepower pontoon boats with ...
See the other products
Turbo Propellers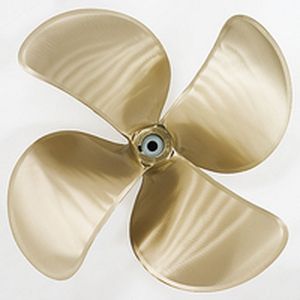 ... powered, high speed work and crew boats in mind. Using high skew propeller design, the MEGA 4 reduces noise and vibration levels to a minimum. Its design is comparable to a 5-blade propeller but allows ...
See the other products
Hawboldt Industries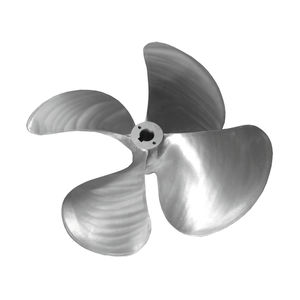 Smooth cruising for pleasure craft and commercial applications The range of fixed pitch propellers from ZF Faster Propulsion are suited for a wide variety of pleasure craft applications including sport fishing boats, ...

The proprller selection chart can be used to help you in selecting the correct propeller for your Tohatsu outboard. Remember that in any application, discrepancies in performance can result due to the different boat hull ...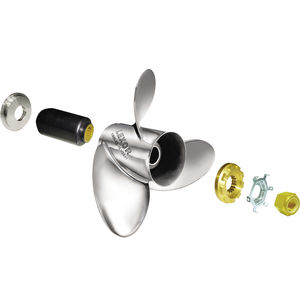 boat propeller
RUBEX L3 / L3 PLUS / NS3
... blade stainless steel propeller - Large diameter and blade area for big boat loads - Great high speed performance without sacrificing mid-range speeds - Excellent fuel economy for offshore boats RUBEX NS3 All-around Performance ...
See the other products
SOLAS Propellers

Code Model Diameter 313775 Compact Retract 185 313810 CT300 300 35030 CT35 / 45 125 35031 CT60 / 80 / 100 / 125 & VIP 185 35032 CT165 ...

The list of Autoprop advantages, and the reasons to fit one, is now so long that the propeller has its own website. Auto pitching, auto feathering, the same thrust in astern as ahead, less prop-walk in astern, a brand ...
See the other products
Bruntons Propellers

PARSUN can provide mass propellers with different size for different models.

very boat is different and the first sign of this difference can be seen in propeller operation. The propeller is the most sensitive part of the boat that can sense any differences in displacement, trim, ...

yacht propeller
VEEM Star
The VEEM Star propeller design has been developed as a high performance propeller for use on medium speed applications. As an "all round" propeller, it is ideal for use on pleasure and ...
See the other products
VEEM Propellers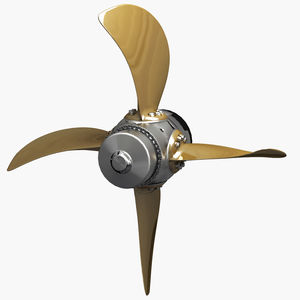 ... standard CP-propeller systems. On a feathering propeller the blade angle can be arranged in line with the water flow. This reduces the water resistance and gives the following advantages; power ...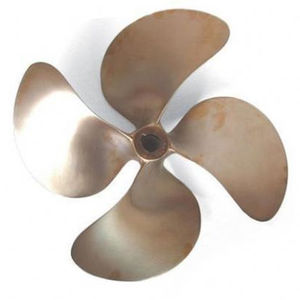 boat propeller
O propelerima
... vessels have one propeller, but there are those that use two, or rather rarely three or four propellers. Besides classic type propellers, there are also nozzle propellers, ...
See the other products
SCAM-Marine d.o.o.

... property is used, which is suitable for leisure boat and work boat, proved by long research and test. You can use the BaekSan propellers for various outboard motor engines in the range of 4 ~ 300 Hp, which are designed ...
See the other products
BaekSan Propeller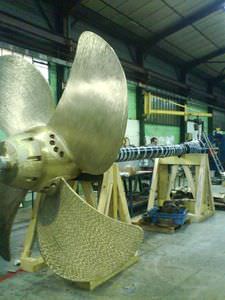 Our products combine the best aspects of ZF and of FH propellers. This is because both were a part of Masson-Marine at some point in their history. Our propellers are assembled in France or in China, ...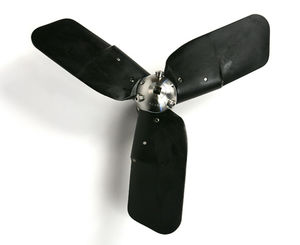 Name: K3 Horsepower Range: 37~ 15 to ~ 60 hp Diameter Range: 14.50" to 19.50" Rotation: Left or Right Hand Mounting: Shaft or Sail Drive Materials: SS316 and Composite Pitch Ahead: 18 - 24 degrees Pitch Astern: 24 degrees ...
See the other products
Kiwiprops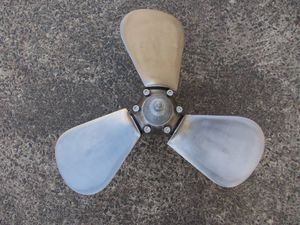 New blade design is up to 20% more efficient than previous bronze models Use of Duplex 2507 for the blades allows a very thin cross section, while retaining great strength Body components cast in 316L O-ring seals on the blades and main ...
See the other products
Seahawk

... and supplies the optimal propeller for any kind of boat or vessel. Our specialists have long experience (over 15 year) in calculating the optimal propeller, also for your vessel, since every vessel has ...

boat propeller
Quad IV O/T
... Counter-rotation is offered in all the above sizes. All propellers are furnished with the square bore design as standard. Blueprinting/ lab finishing is avaiThe Intimidator Quad IV O/T four blade stainless steel propeller ...
See the other products
Bob's Machine Shop

... manufactures the boat propellers that are used with the Stump-Jumper mud motors. The mud motor propellers that are on the Stump-Jumper were specifically designed for the 7HP engine to provide optimal ...

Surfacing Propellers For high performance propulsions. Cleaver type from four to six blades in Stainless Steel AISI 316.
See the other products
Megatech

We design S Class & Cupped propellers for specific vessel & engine combination to meet optimum performance. In order to perform optimally, these propellers are completely CNC machined with high precision ...
See the other products
SHREE GAJANAN PRASAD WORKSHOP

boat propeller
SRT3 / SWA3
9.5" DIAMETER, AVAILABLE IN 9"-13" IN PITCH, 3 BLADES, RIGHT-HAND ROTATION, MODERATE RAKE, MORE BLADE SURFACE AREA THAN SWA BLADE STYLE, BETTER FOR HIGHER HORSEPOWER APPLICATIONS (NEW 20-HORSE 4-STROKES), SRT4 AVAILABLE - CALL FOR DETAILS ...
See the other products
Power Tech Propellers

Our ultra smooth and quiet propeller blade, designed specifically for vessels with large or heavy tunnels providing a smooth directional force.
See the other products
Clements Engineering Ltd