How to choose this product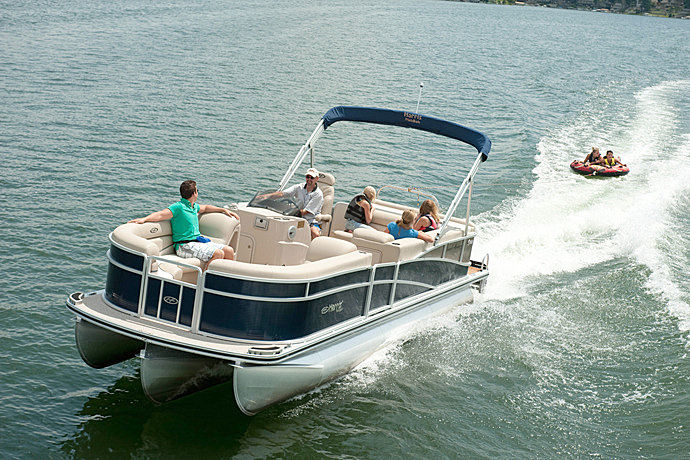 Pontoon boats are platforms floating on cylindrical pontoons. While most use two pontoons, the tri-tube version rides on three.
This is the ideal vessel for a day-cruise on calm inland waterways or in protected coastal waters. A veritable floating living room, it is perfect for enjoying a favorite bay with family and friends.
The third pontoon gives the boat more rigidity and comfort. Since the platform flexes less, it feels more secure.
The tri-tube pontoon boat's increased rigidity enables it to carry larger motors. The result is more fun when water skiing or wakeboarding.
- Comfort
- Conviviality
- Rigidity
- Larger motors
- Lacks aesthetic qualities
- Additional drag