How to choose this product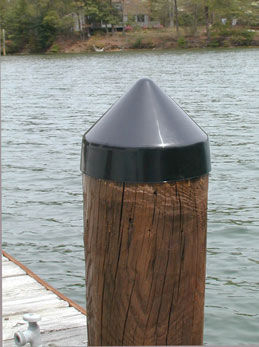 A piling cap protects the top of marina dock pilings.
These devices protect the piling from inclement weather, animal droppings, impact and other potential damage. They also serve an aesthetic function.
Piling caps can be flat, rectangular, octagonal or conical. Pointed models prevent birds from perching on them. Most are made of extremely rugged polyethylene or fiberglass plastics. While they are generally white or black, manufacturers offer a range of colors.
Choice will depend on piling dimensions, especially the diameter. Black caps tend to be more durable than white ones.