How to choose this product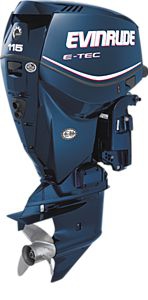 An outboard motor is a complete, compact vessel propulsion system designed to be mounted on the craft's transom. It includes an engine, reduction gearing and a propeller.
Applications
These motors are particularly suitable for small craft. They are sometimes also used to move floating docks.
Technologies
Nearly all outboards run on gasoline, though electric models are becoming increasingly popular. There are both short- and long-shaft versions. The former avoid excess draft when the transom is close to the water, as on tenders. Some models use hydrojet propulsion.

Many models are steered via the throttle arm, though larger units must be linked to a hydraulic system. Boaters seeking great speed can mount up to four or five motors on the same craft.
How to choose
Choosing the correct motor is essential. If it is too small for the boat, it will operate under strain and require more frequent maintenance, in addition to offering disappointing performance. If too powerful, fuel efficiency will suffer and the vessel's structural integrity could be jeopardized.

A four-stroke motor is quieter, pollutes less and consumes less fuel than a two-stroke model. In contrast, the latter is lighter and more powerful than a four-stroke of equal size. Electric outboards run silently but are less powerful. Their range is limited by battery capacity.
Advantages
- Removable
- Choice of power level
- Multi-motor options
Disadvantages
- Increases weight aft
- Noisy