Offshore runabouts
28 companies | 96 products
How to choose this product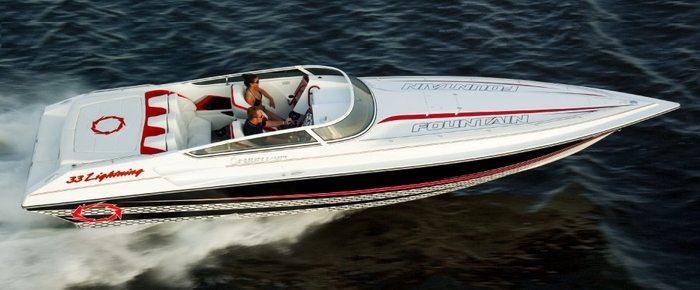 Offshore runabouts are powerboats with at least a foredeck and, usually, a cabin. They have large engines capable of reaching very high speeds.
Applications
The large power plant makes this craft ideal for towed water sports, some models capable of exceeding 100 knots. The cabin allows it to be used for short cruises.
Technologies
These narrow vessels are generally not very long. They are often built of fiberglass composites or carbon/Kevlar, sometimes using honeycomb sandwich technology to save weight.

Inboard engines can be linked to a variety of transmission systems, most often stern drive. Sometimes a series of outboards, up to four or five, are mounted side-by-side. The conning station is sometimes protected by a Bimini or a T-top. Removable versions should be stowed at high speeds.
How to choose
Length is the primary criterion. A sliding length scale at the upper right of the NauticExpo page can be used to set this parameter. Keep in mind that fuel consumption increases with engine power.
Advantages
- Speed and thrills
- Tow sport options
Disadvantages
- Elevated fuel consumption
- Hard to steer at high speed
- Noisy