Motorsailers
6 companies | 13 products
How to choose this product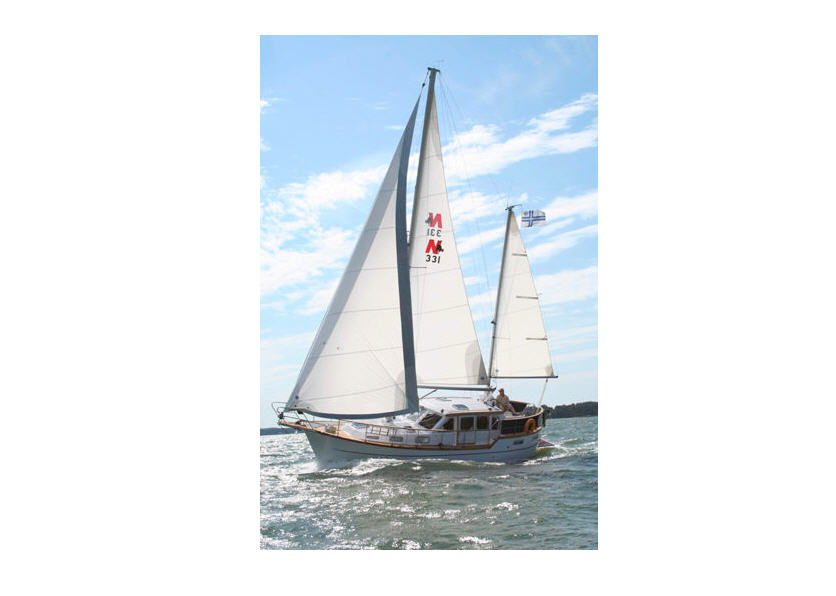 A motorsailer is a recreational vessel in which sail and engine power are both important. The hull is designed with both types of propulsion in mind, and the engine is more powerful than a typical sailboat auxiliary motor.
Applications
These vessels are generally intended for blue-water cruising. The ability to use the engine in the absence of wind is a major advantage on long routes. Smaller models are ideal for short outings and coastal cruising.
Technologies
Such boats are equipped with engines that constitute an independent means of propulsion rather than just auxiliary power. They feature large fuel tanks and reliable, professional-quality engines for extended cruising under power. Their multipurpose hull offers a good balance between speed and fuel consumption.

Many of these vessels are very comfortable, featuring an enclosed wheelhouse with panoramic views and spacious, well-organized interior areas. Motorsailers are not designed for close-hauled sailing. The engine is usually used on upwind headings and heeling is minimal. Though composite materials can be used, such craft are generally made of steel or aluminum because of the weight of engine and fittings.
How to choose
A length scale with sliding cursor at the upper right of the NauticExpo page will help narrow your choice.
Advantages
- Multipurpose
- Comfort aboard
Disadvantages
- Modest performance under sail
- Modest performance under power