The Online Boating and Maritime Exhibition

rigid mechanical coupling
F-114 / F-5 steel clamp-on couplings. Key not required for easy installation and easy dismantling of the shaft assembly. Nuts and bolts are provided.
See the other products
Hélices y Suministros Navales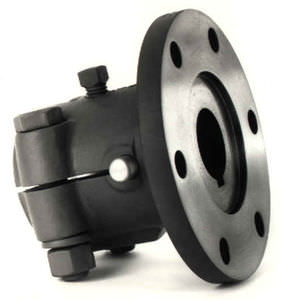 rigid mechanical coupling
Walter Clamp-Fit Propeller Shaft Couplings grip the entire diameter of the shaft The Clamp-Fit design compensates for small size variations in propeller shafting, providing an accurate connection between the transmission ...

flange mechanical coupling
Made with computer technology (CNC), they are suitable for any type of drive. They are produced in a standard version with C45 material. On request, we can also make them with 25-micron White Zinc-coating.

rigid mechanical coupling
We manufacture a full range of propeller shaft couplings to suit most types of marine gearbox output couplings. We can machine these with a taper or parallel bore.

flexible mechanical coupling
Aquadrive series
An Aquadrive system will reduce structure borne noise and vibration by up to 90%. It will reduce overall noise levels by up to 75%. It will end shaft alignment problems on installation, and for ever more! It will allow the engine to ...

flexible mechanical coupling
SPW Coupling the optimum connection from the gear to the propeller shaft for a power transmission showing low vibrations within the power train. By using modern joint discs which are applied in manifold manners within ...

rigid mechanical coupling
Soundown Flexible Shaft Couplings are available for a range of thrust and non-thrust applications. These are very effective at reducing structureborne gear noise. We deliver these couplings for main propulsion ...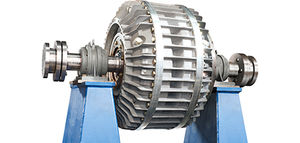 hydrodynamic mechanical coupling
DTL
The Voith fluid coupling types T, TM1 and TL are constant-fill fluid couplings for ship propulsion systems. The coupling damps torsional vibrations, impacts and shocks that originate ...
See the other products
Voith Turbo