How to choose this product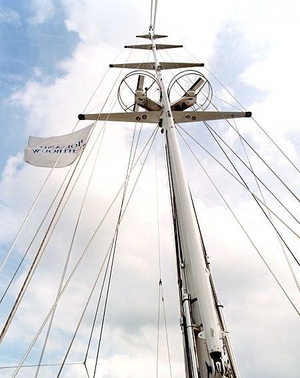 The spreader is a standing rigging spar in the form of a horizontal bar perpendicular to the mast and oriented athwartship. It may be slightly angled toward bow or stern.
Applications
The primary role of the spreader is to guide the shrouds supporting the mast so that it will assume the proper shape under load. Its position aloft allows it to be used to mount radar reflectors, lights, antennas or other gear.
Technologies
This device is a bar, usually of metal, mounted athwartship on the mast. It is usually made of the same material as the mast. The number of spreaders will depend on the height and design of the mast.
How to choose
Choice will depend on the material, the design and, above all, the size of the spreader.