Marine batteries
24 companies | 121 products
How to choose this product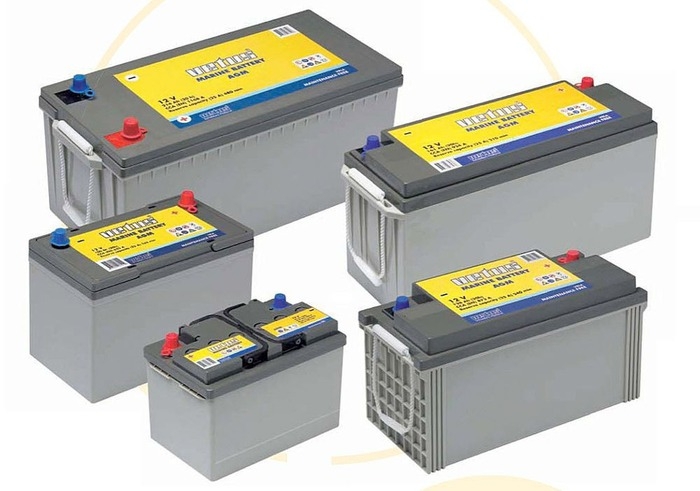 A marine battery stores and dispenses low-voltage electric power in a manner adapted to maritime needs.
Applications
Batteries store energy generated by alternators, solar panels or another device, and supply it to starters and various other types of electrical equipment aboard.
Technologies
The four main categories of marine battery are:
- Liquid electrolyte
- Absorbed Glass Mat (AGM)
- Gel
- Lithium ion

The battery must be perfectly waterproof and emit only small quantities of gas to reduce explosion risk. Maintenance-free models are sealed. The electrolyte level cannot be adjusted, but must always remain above the electrode plates, even when the vessel heels. There are slow discharge models, ideal for supplying on-board equipment including motors, as well as high-power starter batteries. Battery capacity is expressed in Ah (amp-hours).
How to choose
How many amp-hours are required? Determine the vessel's electricity consumption over 24 hours and compute the load capacity. The ideal total capacity can be deduced from these data. Choose the battery voltage, either 12 or 24 V. The higher the voltage, the lower the amperage, and the smaller the cables. Two or 12-V units can be linked in series or in parallel. A sketch will help configure the system. Isolate a starter battery from the rest to avoid inadvertent discharge.