How to choose this product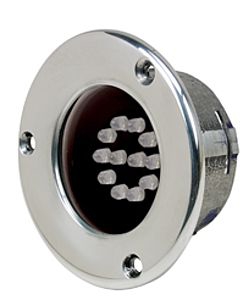 A lamps produces light using electricity or a fuel such as alcohol or oil.
Applications
Different vessels carry a variety of lamp types, each with a particular use. Common models include interior lamps, exterior lamps for courtesy or safety, waterproof models, floodlights and flashlights.
Technologies
Lamps use many different power sources and technologies. Battery-powered models operate independently of the boat's electrical system, while others are powered by a generator set. Traditional incandescent bulbs are increasingly being replaced by more economical LED versions. Searchlights and other powerful sources of illumination often use xenon or halogen lamps.
How to choose
On-board lighting should be functional and suitable for the vessel's electrical capacity.