How to choose this product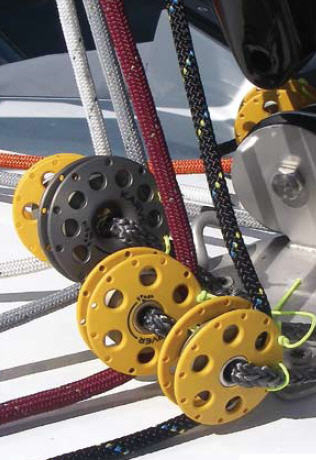 The development of new fibers has modernized marlinspike seamanship. Stainless steel shackles used to attach blocks are being replaced by fiber shackles.
The fiber shackle first appeared on racing boats to reduce weight, as well as for security. If the block sheave breaks, the fiber shackle that secured it will support the load on the line.
This type of block shackle is usually made of Dyneema®, which is easy to work with on board. A loop, a strap or a jackrope is used to attach the block to the deck or rigging.
A lashing block must be chosen as a function of the load to be supported, preferably with a margin of security, given the dynamic nature of rigging tension on a sailboat.
- Reduced weight
- Superior resistance
- No seizing
- Easily adjusted
- Requires careful handling