The Online Boating and Maritime Exhibition

... directional performance. Less work correcting and more power to move where you want to go. Loaded with features that no other kayaks have, the Phantom is a craft for the discerning paddler.
See the other products
Extreme Interface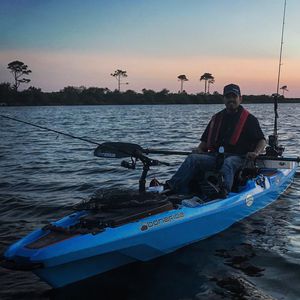 ... sit-on-top fishing kayak is one of the most stable kayaks you've ever been in, which is surprising considering its 33.5" width. It's not kind of stable. It's crazy stable. A few paddle strokes later will ...
See the other products
Bonafide Kayaks, USA

... and speed with instant response to the slightest paddle stroke. We make your kayak with our proprietary Lextron 40oz fabric and you get one tough inflatable kayak. The SL kayak has a ...
See the other products
Sotar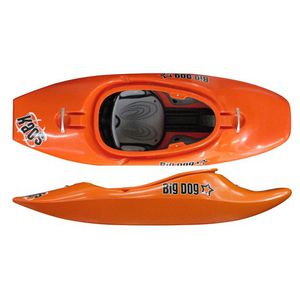 rigid kayak
KAOS ORIGINAL series
Short, fast and dynamic The Kaos is everything a freestyle kayak should be. Big Dog really hit the ground running with this design when they first launched. Three years on and the original Kaos makes the perfect boat ...
See the other products
Big Dog Kayaks

sit-on-top kayak
EXPLORER
... storage space you have. The True Kit Explorer sit-on-top kayak rolls up into it's own backpack, inflates in a few minutes yet has the rigidity required to provide a superbly performing kayak. Up to ...

sit-on-top kayak
Sea Rebel
The Sea Rebel is a lightweight one person inflatable kayak that is perfect for enjoying lakes, rivers, or streams. The adjustable backrest with water resistant dry bag, bottle holder, and recumbent style sling seat creates ...
See the other products
RAVE Sports

A light weight + stable, pack-down kayak ideal for the motor-home, caravan and or boat. Take it anywhere for exploring, fitness or simply easy fun. A quality product by TWO at show direct prices. Specifications. Length. ...

... width punches easily through wind chop. In conjunction with our Kevlar® layup, the Atajo is an extremely lightweight touring kayak that is a pleasure to load and launch. Specifications: Length: 15' / 4.6 m Beam: ...
See the other products
Seda

... features of a longer touring kayak, but a little more manoeuvrability, the Islay 12 is for you. Choose This Kayak For: - The stability and manageability of a recreational kayak, but ...
See the other products
Venture Kayaks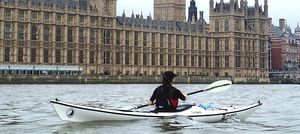 rigid kayak
xplore series
The Xplore range of sea kayaks is designed to serve two purposes: to be efficient, capable, seaworthy expedition kayaks, while also being dynamic to paddle on day trips. Computer designed, the Xplore ...
See the other products
Tiderace Sea Kayaks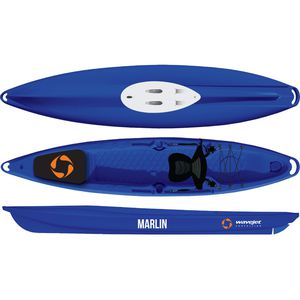 Description de Produit Go beyond your limits with WaveJet Kayaks! Developed in collaboration with Coastal Kayaks, the WaveJet Sit-on-Top Kayaks are the first of these type of kayaks ...
See the other products
Wavejet

sit-on-top kayak
425K & 310K
Length(max.): 3.10 m / 4.25 m Βeam: 0.85 m Weight (approx.): 25 kgr / 35 kgr Design Category: Canoe Persons: 1 + 1 / 2 + 1 Description 425K & 310K are two specially designed canoes for comfortable rowing and stability, by also ...

... cracker! The Firefly is designed so everyone can have some fun. Little and light. Easy to handle and nice and stable. Here is a kayak the kids will love, if they can get Dad off it!
See the other products
Q kayaks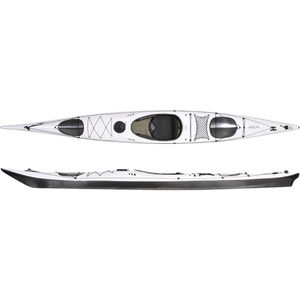 ... perfect touring kayak, constructed in light and robust Carbon-Aramide. Lighweight, stiff and extremely robust. Handlaminated out of Carbon-Aramide fibers, it is one of the lightest, fastest and most beautiful full-equipped ...
See the other products
Prijon GmbH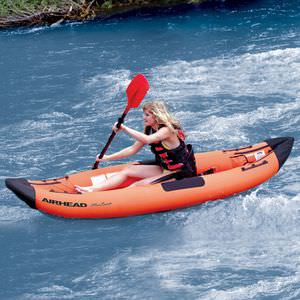 sit-on-top kayak
AHTK-x series
... Travel Kayak Enjoying water sports just got easier! Inflatable kayaks are perfect for camping, vacationing, exploring remote areas, and cruising yachts. They're also great for paddling enthusiasts ...
See the other products
airhead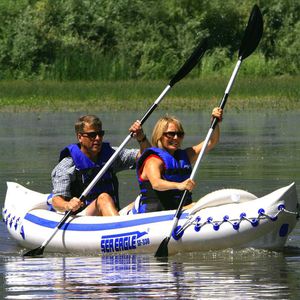 sit-on-top kayak
Sea Eagle 330
... lightest, most portable kayak is America's most popular, the versatile Sea Eagle 330. It weighs just 26 lbs. and packs down small enough to fit in the smallest car trunk. Don't let the light weight fool you, it's a rugged ...
See the other products
SeaEagle.com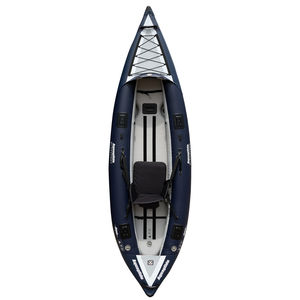 sit-on-top kayak
Blackfoot HB Angler SL
... , then the Blackfoot Angler HB is designed for you. While named after the legendary Blackfoot River in Montana, our rugged kayak will effortlessly glide you into your favorite honey hole on the river of your choice. With ...
See the other products
AquaGlide

Reval HV PE is a high volume British style sea kayak designed for bigger paddlers. Reval HV PE is a durable 3 layer PE kayak with a superb navigability and extra degree of stability even in breaking waves ...
See the other products
Tahe Outdoors

DimensionsLength: 21′ 2″ (645 cm), Width: 17" (43 cm). Capacity 140 - 230 pounds (65 - 105 kg).DealersFind Your ThinkCategoryChampionship, KayaksAbout This ProjectSince its introduction in 2011, the Uno Max has been the boat to beat. ...
See the other products
Think Kayaks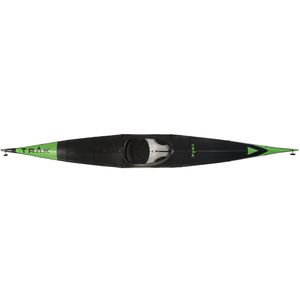 ... portable kayak, re-invented. 12 years of going on every ocean, every condition. Durable military-grade polyurethane. Packs or unpacks in 10 minutes. Amazing's inside. We asked the paddling community what they think would ...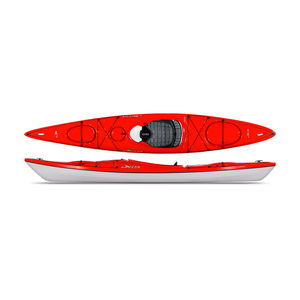 ... paddling this popular light touring kayak. Its extended keel design aids in stability and offers superior tracking than other kayaks in its class. The Delta 12.10 has all the features found in all our ...
See the other products
Delta Kayaks

See the other products
Plasmor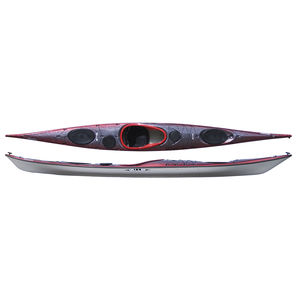 ... that all our kayaks are famous for. The longer waterline, of the Etain, ensures that performance is maintained and handling remains predictable, even when laden. Background – At Valley, we has a long history of producing ...
See the other products
Valley

rigid kayak
VIPER FIBER GLASS
The Aqua Xtreme composite "Viper" sea kayak is a beautifully designed kayak. It is solid, dependable and highly stable yet a very efficient touring kayak.The lower, smoother deck creates ...
See the other products
Aqua Xtreme

The Kappa also breads from the Kwazulu Natal surf, and is ideal for the little ones to learn, safely, and grow into their lives. Also indestructible and ready to be passed on for generations. FEATURES:Bungee Cargo AreaCarrying HandlesDrain Plug
See the other products
Legend Kayaks