How to choose this product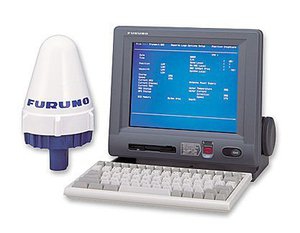 Originally founded as the International Maritime Satellite organization, INMARSAT provides high-quality voice, telex, data and fax communications to and from suitably equipped ships.

The organization is divided into two entities to ensure satellite communications: the space division and the ground division. NauticExpo features shipboard equipment such as Inmarsat-C, Inmarsat Mini-C, Inmarsat Mini-M and Inmarsat-F (77, 55, 33).
Applications
Inmarsat provides distress, emergency and safety communications via satellite. It also offers TV, fax, telephone and Internet communications.
Technologies
The space division consists of four geostationary satellites (Eastern Atlantic Ocean, Western Atlantic Ocean, Indian Ocean, Pacific Ocean) covering the entire globe, except the poles.

The ground division consists of a network of Land Earth Stations (LES), Mobile Earth Stations (MES) or Ship Earth Stations (SES), network coordination stations (NCS) and a network operations center (NOC). Both SES and MES serve shipboard communications needs. Different types of MES or SES offer different services.
How to choose
SOLAS Convention ships (freighters of 300 Gross Registered Tons and over and passenger ships making international voyages) carry Inmarsat communication systems as part of their GMDSS equipment.

However, non-SOLAS ships and those not covered by other national or international regulations might find it convenient to install Inmarsat-approved equipment. The choice between the different types of Inmarsat installations will depend on the kind of data to be transmitted.
Advantages
- Broad coverage
- Distress priority
Disadvantages
- No coverage in polar regions
- No coverage in narrow, enclosed waterways (e.g., fjords)
- Need for qualified personnel