The Online Boating and Maritime Exhibition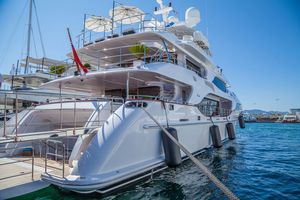 Fendress fenders are designed to protect your boat during docking. They are inflatable, it allows you to save volume and space when they are stored. Light and resistantEasy to assemble or disassembleStrengthened ...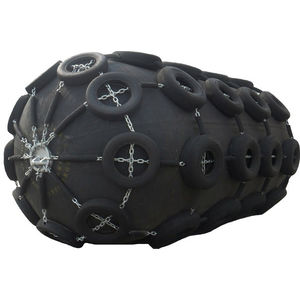 Net type pneumatic fenders are fitted with a chain-tyre net.The net consists of used tyres connected by a network of horizontal and vertical chains,which adds further protection to the fender ...
See the other products
Shandong Nanhai Airbag Engineering Co.,Ltd

Fendequip maxiStow inflatable fenders are the perfect choice for small, medium and larger size Sailing Yachts and Motor Yachts. Light and easy to handle when inflated and easily stowable into a small ...

The "Magnus" inflatable fenders are made of reinforced PVC material. There are options with 1 or 3 D-rings attached on each side of the fender, as well as wrap around straps for better ...
See the other products
Ocean s.r.l.

Our 5′ Hullkushion is our go-to rafting fender. At 5′ it is long enough to be used alone for boats up to 24′. Above that we recommend buying a set of two for the ultimate protection! When not in use it packs neatly ...
See the other products
IFLB Designs

... rings on each end allows FEND-AIR fenders to be rigged horizontally or vertically. High quality inflatable boat valve for convenient inflation or deflation for storage. Light weight and ...

African Cats has developed Strong Lightweight inflatable fenders with high UV-resistance. The lightweight inflating fenders measure height 75 x 30 cm and only weight 125 gram. Each ...

AERÉ 3' diameter fenders are the solution for larger yachts that require even larger fenders. Recommended for yachts ranging from 100' to 200', these fenders finally allow larger yachts ...
See the other products
Aere Docking Solutions

StowAway Heavy Duty Fender 18" x 60" with stainless steel D-rings on both ends.
See the other products
DACA Innovations

... rig PVC boat fenders horizontally or vertically. We can supply any color inflatable marine fenders. But, the standard color is white and black. We also make other large inflatable ...


... Eyelets HULL GARD INFLATABLE VINYL BOAT FENDERS The Hull Gard Inflatable Vinyl Boat Fenders are the finest utility fender on the market. The Hull Gard ...
See the other products
Boat Hoist USA