How to choose this product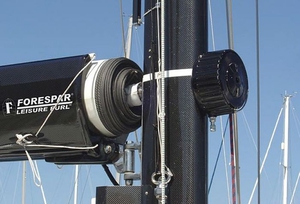 The in-boom furling system uses a roller mechanism to furl a sail, usually the mainsail, within the boom.
Applications
A boom equipped with a roller furling system has the same functions as one without. It holds the foot of the sail fast during maneuvers and facilitates its orientation according to course and wind direction. However, it also stows the furled sail within the boom.
Technologies
The boom is attached to the mast via a gooseneck; the foot of the sail is bent to it at tack and clew. Materials vary with boat type. Racing craft often have carbon fiber booms. These systems enable the sail to be stored within the boom when not in use.
How to choose
Choice will primarily depend on type and size of vessel.