In-board walkarounds
21 companies | 43 products

{{productDetail[20002]}}
How to choose this product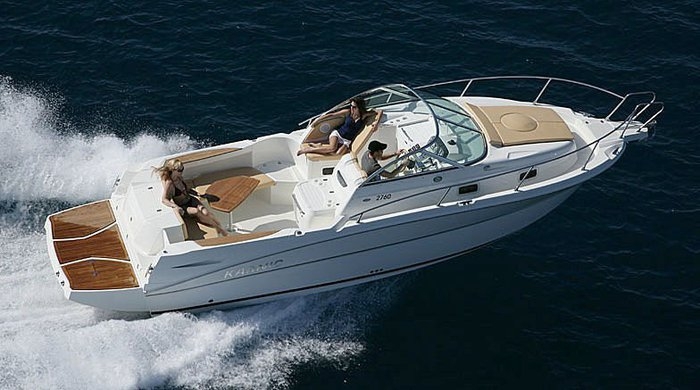 A walkaround combines the configuration of an open hull with a sleep-in cabin beneath the forward extension of the central steering console. This makes it possible to walk completely around the boat without encountering obstacles. In fact, a walkaround usually has a closed foredeck sheltering a cabin reached via a one-step companionway alongside the console.

A walkaround intended for sport fishing has, instead, a central enclosed helm with easy, unencumbered access all the way around, enabling fishing from any point aboard the vessel.
Technologies
Most walkarounds are powered by one or more outboards, though larger models sometimes have inboard engines.