How to choose this product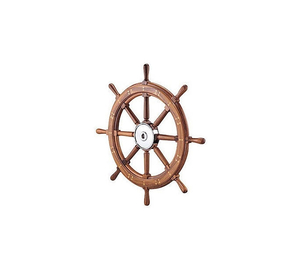 A helm wheel is used to steer a vessel by turning the rudder. It is found primarily aboard sailboats. NauticExpo features many types.
Applications
Turning the wheel alters the rudder angle, thereby steering the vessel.
Technologies
On relatively small craft, the wheel is mechanically connected to the rudder via chains or belts. Larger vessels use servomotor or hydraulic systems.
How to choose
In the case of mechanical steering, greater wheel diameter provides increased leverage, making it easier to steer in foul weather or strong currents.