Forged stainless steel shackles
37 companies | 135 products
How to choose this product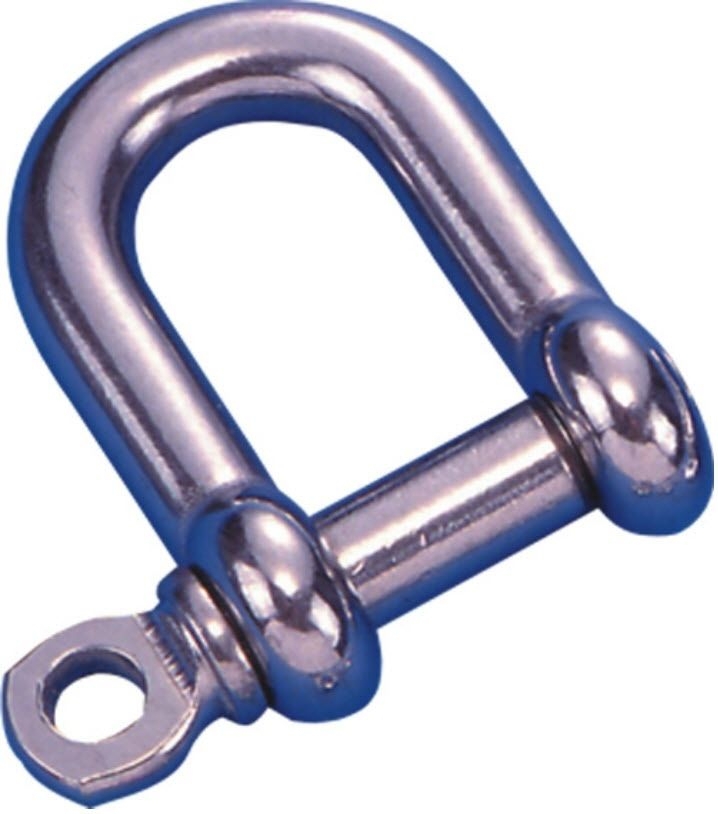 A forged stainless steel shackle is a small fitting composed of a U-shaped, bow-shaped or twisted piece closed by a pin. It is used to fasten elements subject to significant loads. In contrast to a stamped shackle, it has a round cross-section.
Applications
These fittings are very common aboard sailboats. They fasten blocks to the deck, attach lifelines to pad eyes and secure anchor chains.
Technologies
Such shackles have a round cross-section, making them stronger than stamped flat shackles with a rectangular cross-section. The clevis pin can be be threaded, held in place by a cotter pin or a clip. The tab at the butt end sometimes has a cross-hole for mousing, or wiring to the shackle for added security.
How to choose
Shape will depend on the range of motion required by the connected elements. Choices include twist, long, short, round and bow models. Shackles are designed for a specific working load, which should not be exceeded.
Advantages
- Sturdy
- Numerous shapes