The Online Boating and Maritime Exhibition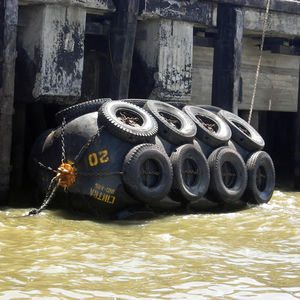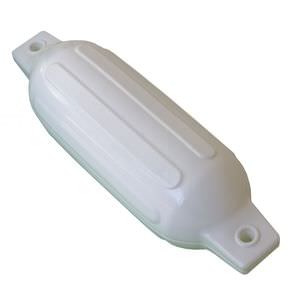 ... Cylindrical fender indispensable series G Orangemarine to protect your hull in port or when you dock. Fender made from a single piece of PVC, which gives it great resistance to erosion and to solvents ...

... Heavy-Duty series is not only the flagship of the fender products of DAN-FENDER. It is the flagship of all brands of fenders as regards quality, design and first and foremost durability. ...
See the other products
DAN-FENDER

The distinctly modular fenders can absorb impacts with little counter-reaction, no matter the angle or speed of impact. The floating fenders are just as efficient at low or high tide, as they're always ...
See the other products
Breedt Production Tooling and Design, LLC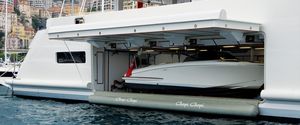 ... inflatable yacht Fenders and Work Platforms help protect your yacht and make working on the water easier for the crew. Customize colors and logos to ensure your inflatable yacht toys look as good as they perform. Our ...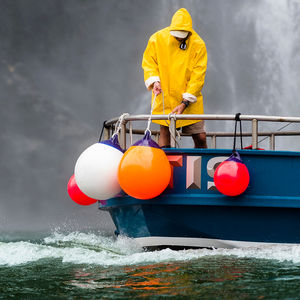 The A Series is the product that launched the Polyform story. This all- purpose buoy, with the signature "blue ropehold" has proven itself in the most adverse conditions. Marking gear used in heavy seas is no easy task. That's why more ...
See the other products
Polyform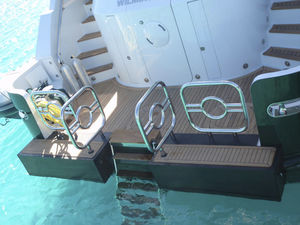 ... for mega/superyacht transoms and swim platforms from damage by tenders and water toys. Engineered tough, Megafend transom fenders are custom configured to size, match each yacht's contour and come in sections for easy, ...
See the other products
Megafend

... securely board the yacht and while storing the fender. The fender bumper is extended to the bottom of the fender offering protection
See the other products
X-Quip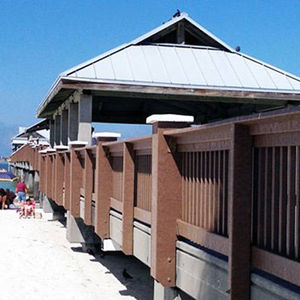 FIBERFORCE® plastic lumber products are manufactured from high quality recycled HDPE (High Density Polyethylene), ultraviolet stabilizers, colorants and fiberglass strands to increase rigidity. This added rigidity creates characteristics ...
See the other products
Bedford Technology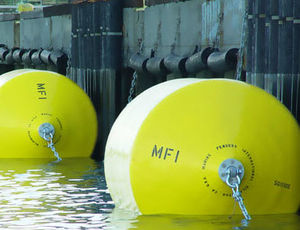 harbor fender
OCEAN GUARD
... Marine Fenders International, Inc. manufactures the Ocean Guard™ netless style foam filled fender exclusively. The Ocean Guard™ netless fender design is the finest foam-filled fender ...
See the other products
Marine Fenders International

... Dock Fender and Bracket Design: We've designed a new dock fender & aluminum bracket to offer our customers a high end option for their fender needs. The design of this new upscale bracket ...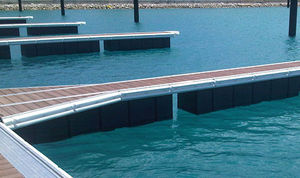 ... material selected as pavement. As an additional element for a superior level of equipment, we have a wide range of perimeter fenders made with PVC, EVA or HPDM with different designs which allows to customize the marina ...

tugboat fender
HEAVY DUTY
... the fender. To meet these requirements the large fenders are adapted to the individual vessel as well as to the pressure on the berthing piles. Furthermore the outer layer is selected for an optimum holding ...
See the other products
RG Seasight Fenders

Inflatable fenders "F" series extra strong are available in 10 sizes. These are the strongest fenders that CASTRO manufactures and have superior quality inside the world wide market. All of them are moulded ...
See the other products
Castro

marina fender
OS001 BOW-Medium / OS002 BOW-Large
The bow docking system is designed for single-handed, safe and simple bow-to docking. The skipper does not need help from dock hands or crew. Features Resolves security issues during docking and undocking manoeuvres. The boat can ...
See the other products
ONESAILOR

FEATURES UV protected Polyester textile cover Cleans easily . mount on curves or around corners SMALL DOCK AND POST BUMPER 3 5/8″ W x 1 1/4″D Perimeter products utilize a 100% polyester textile fabric. These Small Dock and Post Bumper ...
See the other products
Boat Hoist USA

marina fender
2x 4′ Tri-Color Kit
DESCRIPTION You will receive two (2) 4'* sections, 8'* total to place anywhere on your dock. Great for the customer who is looking for incredibly easy to use and install. Create Red, Green or Blue light by simply plugging the lights ...
See the other products
Jellux Advanced Marine and Outdoor Lighting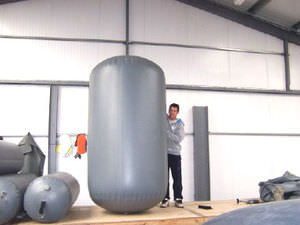 ... situations where large inflatable fenders or superyacht fenders are required to prevent damage. Marinas, fuel berths, pontoons, construction environments and yacht moorings are just a few. In this situation ...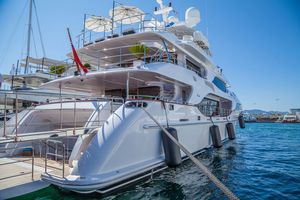 Fendress fenders are designed to protect your boat during docking. They are inflatable, it allows you to save volume and space when they are stored. Light and resistantEasy to assemble or disassembleStrengthened strips ...

... Rubber fenders have been in use for around 50 years. The development of the Pneumatic Fender has progressed through the years in conjunction with the changing shapes, designs and size of ships and ship ...
See the other products
Shandong Nanhai Airbag Engineering Co.,Ltd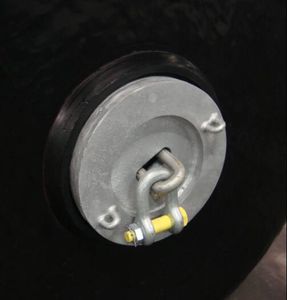 ship fender
Chain Through
... for a horizontally floating Fender (and cannot operate in a vertical position) The chain emerges through two metal end flanges tensioning the chain and maintained by a shackle. In this configuration, the diameter of ...
See the other products
Ocean3

Description Protects boat and dock from impact against the corner of the pontoon. Fixed with screws or nails. Size: 25cm x 25cm.
See the other products
A-Laiturit

... or steel angle. Weldless steel rings are installed among the treads at strategic points throughout the fender, which are then used to secure the fender to the boat hull.
See the other products
Viking Marine Products Inc

... use a minimum of three boat fenders for docking purposes, one boat fender at maximum beam position, a second boat fender about midway to the bow and a third boat fender ...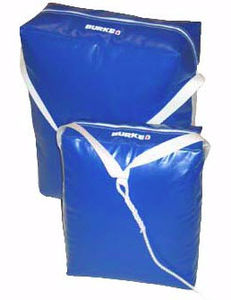 Rectangular fenders do not roll up like round inflatable fenders and give your boat the best protection when rafting up to or along side the wharf. The fenders come in two handy sizes ...
See the other products
Burke