The Online Boating and Maritime Exhibition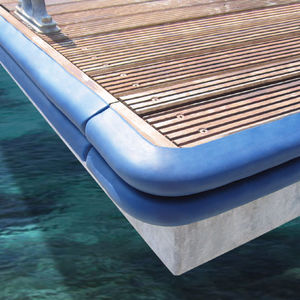 marina fender
Sistema tre
... allowing the marina to minimize the distance among the fingers and the boater to moor in complete safety even without boat fenders. The flexible profile is suitable for every surface, linear or curved, and does not need ...
See the other products
INMARE SRL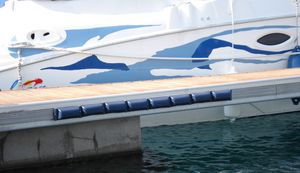 marina fender
Sistema zero
Modular profile particularly suitable for fingers and floating docks (aluminum, iron and wood). Solid yet flexible, with the possibility of bending. Its flexibility makes it suitable for protecting the external part of the pile guides, ...
See the other products
INMARE SRL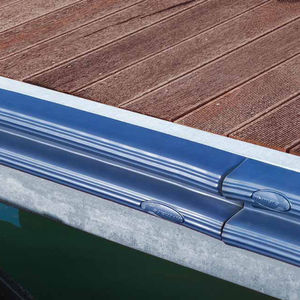 Versatile modular fender which is perfect for various applications. It is recommended also for curved or not linear floating stages. Resilient, easy to be installed and manteined, it can be mounted in a continuous series, ...
See the other products
INMARE SRL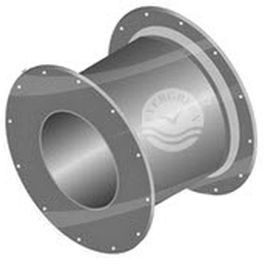 Super Cell Rubber Fenders have an efficient and simple geometry which is well proven, tried and tested. And it's one kind high performance rubber fenders. It's molded into a cylindrical shape. Super Cell ...
See the other products
Evergreen-Maritime

Super Cones Rubber Fenders are the latest generation of 'cell' fender, with optimal performance and efficiency. The conical body shape makes the cell fenders very stable even at large ...
See the other products
Evergreen-Maritime

... weight of rubber, the energy absorption of super arch rubber fenders is 2.3 times higher than D type rubber fender, 3.5 times higher than the cylindrical rubber fenders. Super arch ...
See the other products
Evergreen-Maritime

Poralu Marine focused on the appearance and rounded shapes of its defences. Whether angle, standard, integral or delta... Poralu Marine defences stand out from their competitors by criteria that include both technical and aesthetic features.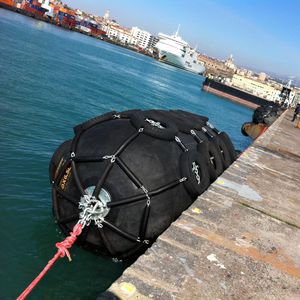 ... series is manufactured and tested in accordance with ISO 17357-1:2014. This is the only standard ensuring high quality fenders. Each fender can be supplied with individual class certificate (ABS) showing ...
See the other products
Palfinger Marine GmbH

boat fender
33.512.XX series
Fitted with inflating nylon valve with thru-line. Very sturdy, bright surface. Very large fenders fitted with central rope thru-pipe thus offering great dampening power thanks to 4 PVC layers. Supplied with rope.
See the other products
Osculati

The TTS stop fender has been developed to protect shore-based structures when a vessel is approaching its berth as well as ensuring the safety of the ship while moored. The stop fender is designed to ...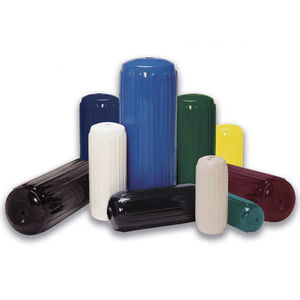 ... hanging is useful protection against pilings, awkward docking situations, and tidal change areas. Big B TMinflatable vinyl fenders feature seamless construction, with molded ribs to minimize roll. Big B?s are made from ...
See the other products
Taylor Made Products

BUMP! is our new fendering range which offers simple installation, hidden fixings and superb levels of performance. Comprising of track and body profiles (sold separately) BUMP! is available from stock in black and white. Manufactured ...
See the other products
Wilks

This dock bumper comes complete, ready to install onto any dock.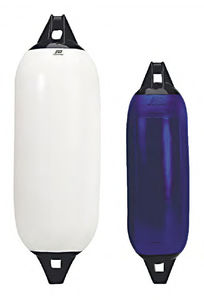 ... design of the fender's extremities, the PVC spreads evenly inside the mould during the rotomoulding process. This even distribution of the plastic material guarantees a perfect shock absorption, no matter where the point ...
See the other products
Plastimo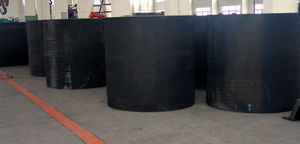 Mavideniz Cylindrical Fenders are designed for small tides and where low hull pressures and reaction forces are not significant to use in Port, terminals, berths, quays, tugboats, barges and ships Features Easy ...
See the other products
Mavi Deniz

Seago fenders are manufactured from top quality soft pvc which is strong and uv resistant. Rotation moulded, they retain flexibility and are totally unaffected by extremes of temperature. With a unique strong brass valve ...
See the other products
Seago Yachting

boat fender
2912xx series
See the other products
Hi-Grace Hardware

We make fender profiles with "U" section in stainless steel 316. Profiles are made on drawings and we carry out a chemical or mechanical polishing. Piercing and flare are made with any kind of pitch and hole. Our profiles ...
See the other products
Douglas marine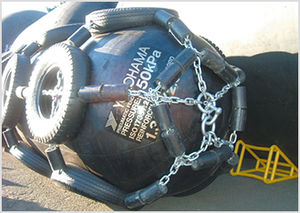 Net-type fenders (TypeⅠ) are covered with a chain net, wire net or fiber net for small size fenders. Usually these nets have used-tires together with rubber sleeves for additional protection, except fiber ...
See the other products
YOKOHAMA

Art. number Type Weight (kg) Dimensions (cm) 100.961 small model 6 110x10x10 100.963 large model 17 140x15,5x15,5

... Industrial Life Preservers. The end product is a rugged fender that provides "stop-gap" compression when hard hit time after time; not only protecting the ship from damage but the dock and even the fender itself!
See the other products
Jim-Buoy

Manufactured from PVC, delivered with line, fitted with an inflation valve.
See the other products
USHIP

boat fender
MF44 / MF60 / MBF150
Fenders are cushions, which are screwed to the pontoon, so that the moored vessel can move about safely. Withstands hits well – made of soft and durable EPS plastic; does not become friable with sunshine; does not ...

Available in black or white Extruded from a special poly vinyl chloride compound Black will not mark boat Designed to mount to any 2" x 4" or 4" x 4" Can be purchased many different ways: As extrusion for on-site mounting (up to 20' ...
See the other products
International Dock Products, Inc.

Buffer Strip is available for use on jetty's, marina's, pontoon's and pileguides. The Marine Dock System range is a proven protection system for your craft.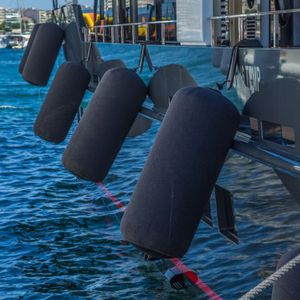 The MEGA inflatable fenders are specially designed for the protection and guidance during the docking. Thanks to the valve and the flexibility, this MEGA fenders can be inflated, deflated and stored quickly. ...
See the other products
DockAdd Marine Equipment

TEKMARINE's TJCO cone fender is one of the most high efficiency geometry amongst ail molded fender available in the market, that have a higher energy absorption capacity due to their shape and it extremely ...
See the other products
TekMarine Systems LLC

IDEAL SHIP-ASSIST FENDER -Soft and Energy-Absorbant on Contact (Up to 500% greater deflection vs. solid extruded, molded, or laminated rubber) -Superior Holding and "Sticking" Ability -Faster and Safer Ship Docking
See the other products
SCHUILER RUBBER CO.

The RGB L.E.D fender is a must have accessory to compliment your Waterscape pontoon, utilising RGB colour scheme can theoretically make 16,777216 different colour variations. Sold Per Lineal Metre