Fast patrol-boats
68 companies | 225 products
How to choose this product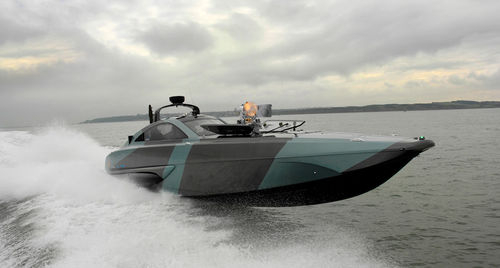 A fast patrol boat has a powerful engine and a hull designed for speed.
Applications
These vessels are commonly used by the customs and coast guard officials of all coastal nations. They also can be used by sea rescue teams.
Technologies
Such craft must have particularly powerful engines and long, narrow hulls, enabling them to operate at high speed. They are built of polyester or epoxy composites, carbon fiber or fiberglass, as well as of steel or aluminum. Some carry artillery or machine guns.