How to choose this product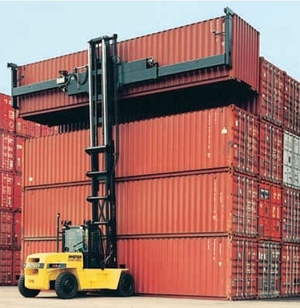 An empty container handler is a vehicle resembling a forklift used to move and stack empty or very light containers.
Applications
These vehicles move and stack empty containers at port terminals and, especially, in storage yards. They are capable of stacking such relatively light containers up to five or seven high.
Technologies
The handler is self-propelled and has a steering system. Generally, a diesel engine provides power for propulsion and container lifting.
How to choose
Choice will depend on the vehicle's power, load capacity and vertical reach of the lifting mechanism.