Electric boats
12 companies | 29 products
How to choose this product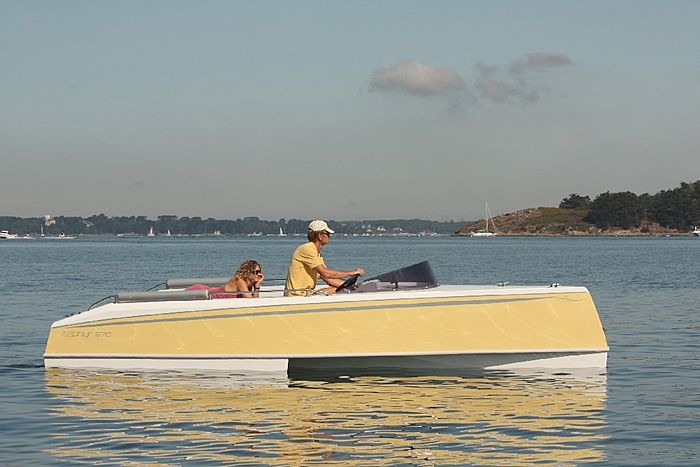 Electric boats have been used for some time on interior waterways, where local regulations may prohibit the use of internal combustion craft as too polluting. There has been recent growth in this category thanks to significant reduction in battery weight and recharge time.
Applications
Silent operation and absence of exhaust gas make for an agreeable outing. These craft are particularly suited to low-speed fishing. Electric motors are now found on all types of craft, from the smallest two-person boat to the largest luxury yachts, including work vessels and cruising sailboats. Boatyards often propose this type of propulsion as an option, either in hybrid or all-electric models.
Technologies
The system consists of an energy storage component, an energy conversion unit and a motor. A bank of batteries provides storage. Recent improvement in lithium-ion, nickel-cadmium and nickel-metal-hydride technology permits greater concentration of energy in lighter batteries.

Electric motors fall into two main categories: direct and alternating current. The converter varies with motor type. There are both DC-to-DC models and DC-to-AC inverters. Hybrid technology provides an internal combustion backup when batteries are low.
How to choose
Choice will depend on the intended use of the boat.
Advantages
- Silent operation
- No exhaust
- Inexpensive energy
- Low maintenance
Disadvantages
- Limited range
- Recharging needs
- Battery weight
- Battery recycling