Dock pedestals
40 companies | 231 products
How to choose this product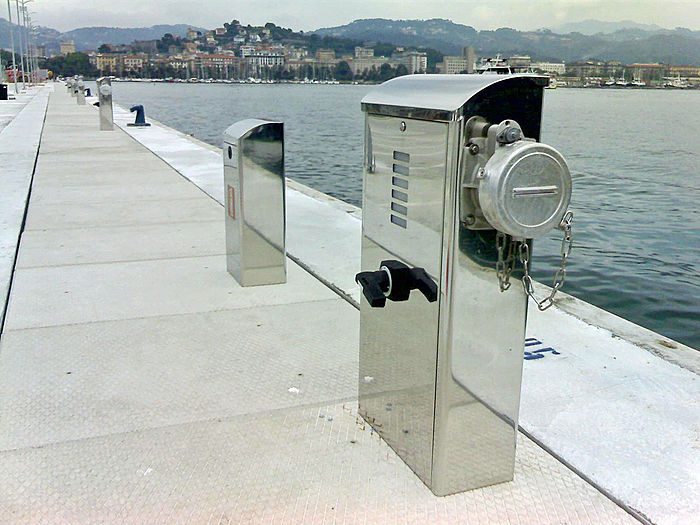 A dock pedestal furnishes fresh water and electricity at strategic locations around a marina. Some also incorporate firefighting equipment and rescue gear such as a lifebuoy.
Technologies
Most such units are of stainless steel, attractive and resistant to salt-water corrosion. Others, however, are made from fiberglass. Coin-operated models provide service for a set period of time, while metered versions allow the consumer to be billed after the fact. Internet, television or other connections are found on some pedestals. Nearly all provide illumination. Firefighting pedestals may be opened using a key or by breaking a window, giving access to an armored hose.
How to choose
The pedestal can house access to both water and electricity, among other services. Electrical socket type, voltage and amperage vary. Hose connections include threaded, quick-connect and other configurations. Overall appearance also should be considered. Regulations governing such public installations, firefighting and lifesaving gear should be consulted.