How to choose this product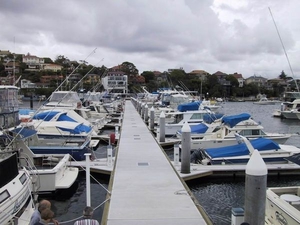 A dock is a projection into the water allowing easier embarkation and disembarkation. It also may act as a breakwater. A dock can be fixed or floating, and is usually of metal, concrete and/or wood, assembled to create a platform.
Applications
Docks form an integral element of ports and marinas to provide mooring for a maximum number of boats in a restricted space protected from waves. Some are specifically designed for handling passenger boats.
Technologies
Outfitting a marina or installing a dock begins by establishing anchoring points, usually either posts embedded in the sea bottom or moorings. Fixed docks are used in areas with limited tidal range. Floating docks are the most common type. They can be constructed of metal, concrete, wood or plastic.
How to choose
Fixed or floating, docks can be of different heights above the water. Choice will depend on the type of craft to be served. Numerous companies are specialized in this type of construction.