How to choose this product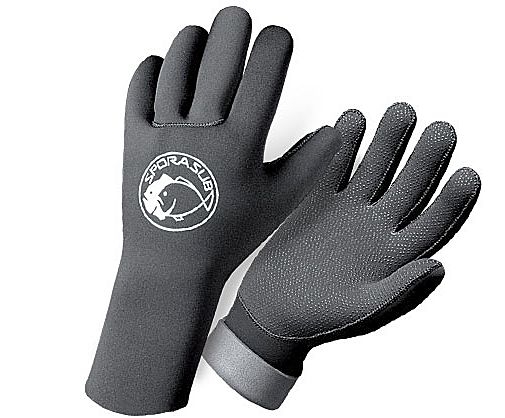 Dive gloves are a type of protective clothing worn by scuba and other divers.
Gloves are indispensable for deep dives or anywhere water temperature is likely to be very low. They also protect the hands when diving on coral reefs, around shipwrecks with sharp metal elements or in waters infested with venomous animals.
Different materials are used in glove manufacture. Neoprene offers good thermal insulation, while Kevlar®, Dyneema® and titanium are particularly efficient at protecting against abrasion and cuts.

Thickness usually ranges from two to seven millimeters. As with neoprene wetsuits, body-heat conservation varies directly with this figure. Models with only three fingers are meant for cold water. Completely watertight versions are designed for very deep dives or icy waters.
Necessary sturdiness and thermal protection will depend on the type of diving, maximum depth and the nature of the dive site. Commercial or other heavy underwater work usually requires extremely sturdy Dyneema® or Kevlar® models.