How to choose this product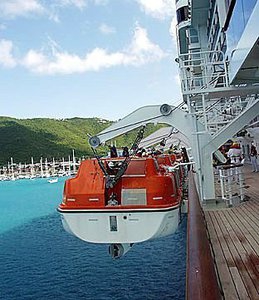 A davit is a type of crane for hoisting or launching small craft, especially lifeboats, over the side of a vessel. SOLAS regulations govern davits used for lifeboats.
Applications
These devices can be found on different parts of the deck, depending on function. They are used to handle lifeboats, life rafts, rapid rescue craft, tenders, embarkation or provisioning ladders.
Technologies
The different types of davit include swinging, sliding, gravity, hydraulic and folding.
How to choose
Choice will depend on intended use, which can include the handling of rescue or lifeboats, provisioning or another function. Size and weight of craft to be handled are also important factors.