How to choose this product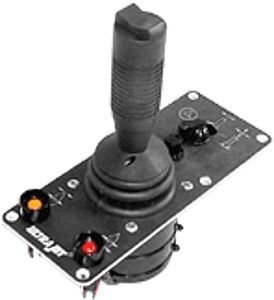 A control joystick is a lever that allows on-board mechanisms to be manipulated remotely.
Applications
These devices can control bow thrusters, searchlights or the main propulsion system. They offer great precision in the control of vessel movement.
Technologies
The joystick's functional complexity and flexibility vary with its use. Those controlling bow thrusters may only move left and right, while those used to steer the vessel can be moved in all directions. Certain models include buttons or switches linked to other mechanisms or offering additional control options.
How to choose
The main element to consider is the joystick's specific function and the mechanisms it will control.