How to choose this product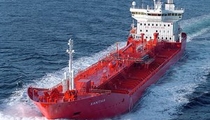 A chemical tanker is a ship that has been specially developed to carry a wide range of chemicals. In addition to the MARPOL convention, chemical tankers must comply with the International Code for the Construction and Equipment of Ships Carrying Dangerous Chemicals in Bulk.

Those built before 1 July 1986 are subject to the BCH Code; those built on or after that date must comply with the IBC code. In addition, according to the IBC code there are three types of chemical tankers. Type 1 carries products considered the most hazardous, while Types 2 and 3 are for cargoes constituting progressively lesser dangers.
Technologies
Chemical tankers usually have several cargo holds, permitting the loading of different cargoes. Depending on the cargo, the tanks are lined with specialized protective materials such as phenolic epoxy or zinc paint, or made from stainless steel. In order to maintain the viscosity of the cargo, certain tanks are provided with heating devices such as heating serpentines, coils or spiral tubes.
How to choose
Choice will depend on operational zone, vessel dimensions, engine power, type of chemical products to be carried and tank suitability.
Advantages
- Efficiency
- Specialization
Disadvantages
- Dangerous cargo