How to choose this product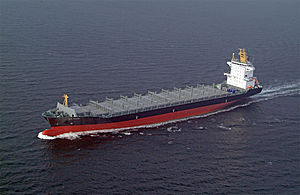 Cargo ships are designed to carry a wide variety of materials.
Applications
These vessels are distinguished by the nature of the cargo they carry. For example, containerized cargo can be loaded directly onto a ship or carried on trucks driven aboard a Roll on-Roll off (Ro-Ro) vessel.

Bulk liquid or solid cargoes, on the other hand, are carried in tanks or holds designed for specific types of material, including grain, oil and many other products. Car carriers are designed for the transport of automobiles, while other ships are intended for animal transport.