How to choose this product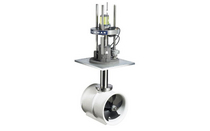 A boat thruster comprises an electric or hydraulic motor and one or two propellers. Those offered on NauticExpo are intended for leisure craft.
Applications
Thrusters are usually mounted at the bow to facilitate maneuvering in port, though stern mounts also exist. Some thrusters are designed as primary propulsion systems.
Technologies
Controlled from bridge or cockpit, the electric or hydraulic motor drives one or two propellers. Thrusters can be mounted in a tunnel traversing the hull or in a retractable pod. The pod system avoids the turbulence created by the tunnel in water flowing along the hull. Since thrusters place a heavy load on the electrical system, they should be powered by the boat's main engine or a generator.
How to choose
Minimum thruster power will depend on vessel displacement. Hull configuration and interior layout will determine selection of a tunnel or pod mount. Installation must include provisions for an adequate electrical power supply.