How to choose this product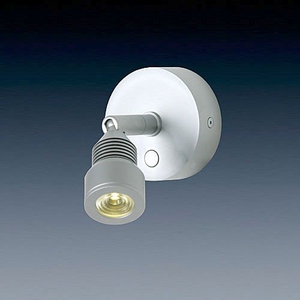 Boat spotlights are lighting units powered by the onboard electrical network (12 or 24 V) and are expected to be water-resistant (especially outside models).
Applications
Boat spotlights are used to light all boat parts. Whether used for decoration, functionality or to create an atmosphere, they come in numerous shapes.
Technologies
Three main technologies exist:

- LEDs (light-emitting diodes) are very energy-efficient. Some models can change color at demand.

Halogen is more powerful, but requires great amounts of energy.

Incandescence (the method used in standard light-bulbs) is comparatively bright but quite fragile.
How to choose
Depending on the chosen location, decide if a built-in model is an interesting solution. A reading light above a bunk should be adjustable.

If the spotlight is submitted to sea-spray or situated underwater, it must comply with waterproofness regulations (at least IPX7, and even IPX8 for subaquatic units).

If the craft has minimum energy storage or if the lighting is to be merely decorative (e.g. color variations), choose LED spotlights.

If lighting needs are important (e.g. engine-room lighting), prefer halogen models.

Check the model's voltage (12 or 24 V).