Boat radar antennas
16 companies | 73 products
How to choose this product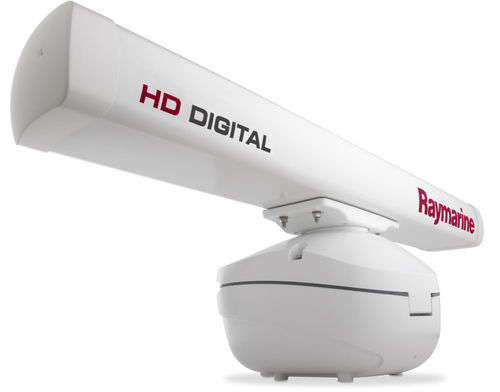 A boat radar antenna is connected to the radar receiver, enabling it to detect nearby objects, coastlines, vessels, buoys and even rain squalls. The models offered on NauticExpo are intended for use on recreational/pleasure craft.
Applications
Radar is particularly useful on medium-sized and large vessels for increased navigational safety, especially in fog and at night.
Technologies
The antenna consists of a rotating element, either enclosed in a radome or in the form of an exposed bar, which emits signals and receives their echoes bounced off nearby objects. The receiver calculates target distance based on signal return time and indicates location on a scaled LCD, CRT or computer screen. The display also may overlay a background chart. Antennas are rated by effective range in nautical miles and/or power in kW.
How to choose
The antenna should be compatible with the make and model of the radar receiver. Pleasure boating usually does not require the extremely powerful radar units designed for commercial or professional use. Compact, reliable models are available for all types of craft.