How to choose this product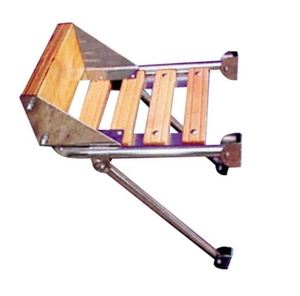 A boat platform is installed at the bow or stern of a recreational vessel to serve as a swim platform or stowage area for a dinghy, jet-ski or other gear. The devices offered on NauticExpo are intended for use on leisure craft.
Applications
Such platforms, sometimes custom-designed, are suitable for installation on most recreational sail- or powerboats. However, they cannot be mounted on the transom of an outboard-powered boat.
Technologies
The support structure, usually stainless steel or aluminum, is securely attached to the bow or transom. It holds a platform of plastic or rot-resistant wood, such as teak. Lift models are manual, electric and hydraulic. They greatly facilitate water access for scuba divers and swimmers, or make it easy to launch or recover a tender. Some have a swim ladder, davits or other features.
How to choose
Specify the exact dimensions of the platform or the vessel's make and model. If a dinghy is to be stowed on the platform, its size will determine choice.