Boat fuel tanks
33 companies | 75 products
How to choose this product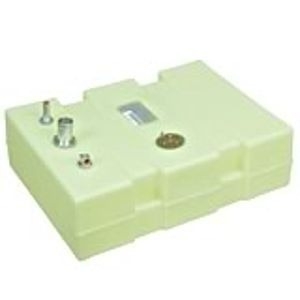 A boat fuel tank holds the fuel necessary for running a recreational vessel's engines, generators, heating system or other accessories.
Technologies
Fuel tanks can be portable or permanently installed. Some are metal, while others are of polypropylene or another plastic, either rigid or bladder-type. They must be impermeable and reliable. Features include a vent, fuel supply and unused fuel return lines, gauge, fill aperture and, perhaps, an inspection door. The fastening system can use clamps, straps or flexible mounts.
How to choose
Choice will depend on size and type of boat. A sailboat auxiliary engine requires a much smaller tank than a motor vessel. Portable tanks, suitable for outboard motors, usually have a carrying handle.

Tanks should be situated relatively close to the engine and on the boat's centerline to preserve stability. Large fuel reserves should be stored in multiple or compartmentalized tanks to avoid instability caused by fuel shifting while underway. Custom-built tanks are another option.