How to choose this product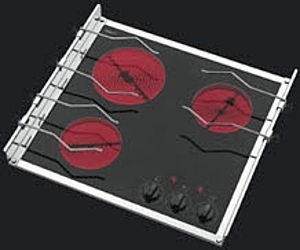 A boat cooktop is an on-board countertop cooking appliance. On NauticExpo these devices are intended for use on leisure craft.
Applications
Smooth models are suitable for motor yachts, mulithulls and other vessels with little or no heel. Some versions are equipped with fiddles, bars holding cookware in place. Cooktops are found aboard cruising vessels, where the ability to prepare cooked food is indispensable, and sometimes on day-boats, yacht tenders, runabouts and other small craft.
Technologies
These appliances use the same technologies as land models including radiant or halogen vitro-ceramic, induction, gas and even grill-stone. Some only run on 110 or 220 V current, necessitating an on-board generator or cooking with access to shore power. Most feature up to four burners, though certain yacht galleys have six.
How to choose
Consider the number of individuals to be served and the type of cooking to be done. A single burner can be enough to cook pasta for a family. Those who enjoy cooking will want at least two, enabling preparation of a couple of dishes simultaneously. Verify that there is sufficient counter space. The distance between burners should be appropriate for the size of the cookware. Induction models can be used only with stainless steel pots and pans.
Disadvantages
- Unsuitable for boats which heel
- High electric energy consumption
- Certain models heat slowly