How to choose this product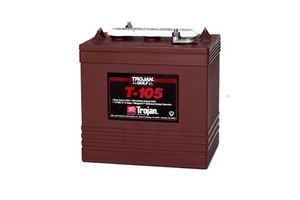 Batteries are energy storage units using electro-chemical processes. They are usually protected by plastic cases (plastic being a particularly poor electrical conductor).
Applications
Batteries power many types of motors and devices.
Technologies
The operating principle is mostly based on a reversible reduction/oxidation process during which one of the battery components oxidizes whilst another reduces. The process doesn't consume the elements and merely changes their electrical charge.

Batteries can be connected in series to increase voltage or in parallel to increase capacitance. The two systems can be combined to increase both voltage and capacitance.
How to choose
Take into account the batteries' capacitance, lifespan and voltage (so as to properly power electrical devices).

Consider the batteries' dimensions and operating principle (nickel, manganese, lead...), etc.
Advantages
- Non-polluting energy