Aluminum air-boats
4 companies | 27 products
How to choose this product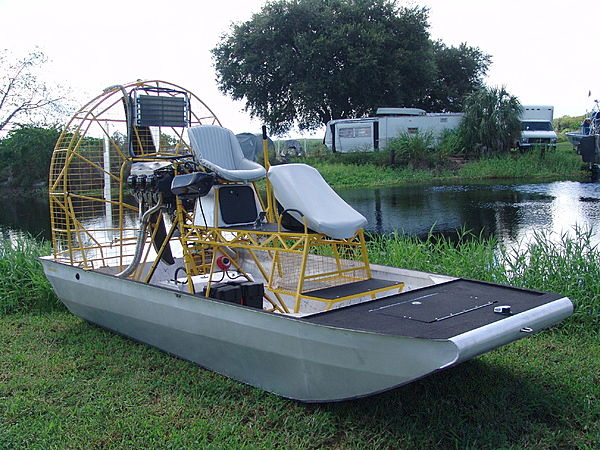 An aluminum airboat is a small vessel with a flat bottom driven by a large fan. It is ideal for marshes and calm waters. NaticExpo offers airboats with and without cabins.
Applications
The aluminum airboat, thanks to its propulsion system, can be used in marshes, shallow lakes, canals, rivers and on frozen lakes. It is suitable for personal recreational use, as well as in commercial, military, work or rescue applications.
Technologies
Most airboats are small, flat-bottomed craft. An airplane propeller creates a powerful flow of air astern, driving the boat forward. Aluminum construction results in a light, rigid vessel.
How to choose
Choice will depend on specific intended use.